The Digideo digital consulting  New York was created in 2015. However, we operated since 2012 in EU and USA – Digideo PL.
After 6 years of operations in the USA and EU, we managed over 130 projects ( most of them – the online shop development) spent 900+ hours on the business consultancy ( December 2017).
Our team provides following services:
eCommerce – online shop development, conversion optimization, the organizational processes setting
the marketing strategy creation
the websites' development and optimization
the project management.
---
Our team
We operate in the USA and Europe.
Due to the specifics of our digital consulting work we keep all records of your company in the full confidentiality.
Dig Idea – we deeply analyze your needs and requirements, next we propose solutions. The cooperation is very simple.
Our digital consulting services help to maintain and achieve better results, especially in e-commerce solutions setup, online shop development, e-commerce consulting, CRM setting, configuration and the digital marketing presence boost, including the marketing automation solutions.
Digideo is your Digital Consulting New York.
Digideo's goal is to create business systems, tools and methods that will operate in long term after the project finalizing.
It means they can be sent to any marketing agency, IT developer or managed by client.

Urszula Urban, founder/CEO
We cooperate also with a few good partners to offer a full range of our services and products – online shop development, e-commerce consulting, marketing automation, CRM, ERP integrations and custom application development.
---
Not happy with your digital business presence?
Feel free to contact us:
business analysis and audits
Urszula is absolute pro. I would highly recommend her. Our project was outside the skill set of our in-house staff and Urszula was easily able to understand the scope of the project and she began work immediately. Loved working with her. Will certainly hire her again in the future.
Helped immensely with our project and was available right away to get the job done.
Urszula has been extremely helpful and I can tell she is very good at what she does. I would definitely rehire her if given the chance.
It was a great cooperation for 12 months. 5 stars consultancy and job done.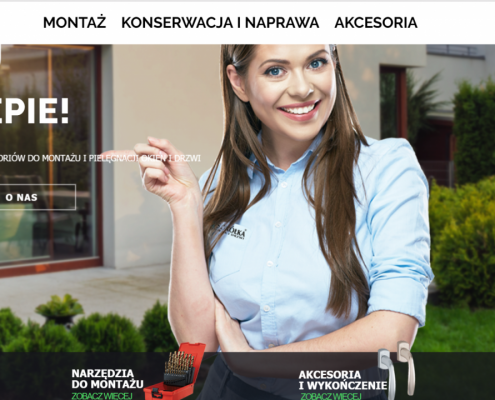 https://www.digideo.co/wp-content/uploads/2018/05/skolka-sklep-e1527332645606.png
720
1477
Digideo
https://www.digideo.co/wp-content/uploads/2014/10/digideo_new.png
Digideo
2018-05-26 07:05:53
2018-05-26 08:15:36
Magento shop - Sokółka Okna i Drzwi
https://www.digideo.co/wp-content/uploads/2016/07/frutiko-website.jpg
666
1005
Digideo
https://www.digideo.co/wp-content/uploads/2014/10/digideo_new.png
Digideo
2016-07-18 15:26:11
2018-05-27 09:39:39
marketing automation rules Frutiko.cz
https://www.digideo.co/wp-content/uploads/2016/02/agency-portal-services-website2.jpg
640
1268
Digideo
https://www.digideo.co/wp-content/uploads/2014/10/digideo_new.png
Digideo
2016-02-03 18:06:11
2016-07-18 15:44:35
new website Wordpress - Agency Portal Services
https://www.digideo.co/wp-content/uploads/2015/12/stm-bags2.jpg
664
1321
Digideo
https://www.digideo.co/wp-content/uploads/2014/10/digideo_new.png
Digideo
2015-12-06 12:00:17
2015-12-06 12:04:00
STMbags - content management in Magento Enterprise
https://www.digideo.co/wp-content/uploads/2016/07/legalio.jpg
672
1308
Digideo
https://www.digideo.co/wp-content/uploads/2014/10/digideo_new.png
Digideo
2015-07-18 14:54:55
2018-04-16 05:18:15
Legal.io multiplatform website analytics
https://www.digideo.co/wp-content/uploads/2015/08/almed2.jpg
620
1327
Digideo
https://www.digideo.co/wp-content/uploads/2014/10/digideo_new.png
Digideo
2015-05-26 18:43:00
2018-04-16 05:22:54
responsive one page website Rezonans Almed