Choose Magento if you are looking for a great scalable and development features for your online shopping. It has plenty of extensions, functionalities, and integration with external software like ERP or CRM. It is one of the most popular eCommerce solutions.
Woocommerce is a powerful eCommerce plugin for a global WordPress platform. It will help to setup in a few hours a simple shop integrated with your website. We recommend it for small businesses
Prestashop is a simple and efficient eCommerce cms for small and medium sized shops. It is very popular in Europe. We recommend it for small shops till 3000 products.
OpenCart is another Open Source ecommerce platform, designed feature rich, easy to use, search engine friendly and with a visually appealing interface. It has: Unlimited Categories, Unlimited Products, Unlimited Manufacturers, Multi Currency, Multi Language, Product Reviews, Product Ratings, Templatable, Automatic Image Resize, 20+ Payment Gateways, 8+ Shipping Methods. We help in building, optimizing and integrating with marketing automation tools.
Salesmanago is a very good, easy to implement marketing automation software. In comparison to its competitors, it proposes very reasonable prices for its services. We help in the implementation of processes and the tool itself.
Agile CRM is a simple, powerful, easy to implement a marketing automation software. In comparison to its competitors, it proposes many integrations with 3rd party applications, full automation, and very reasonable packages and prices for its services. We help in the implementation of processes, marketing automation rules, connections to Zappier or Leadbridge, integrations with a website and any other application. It is one of the easy to manage and integrate with eCommerce solutions.
Pipedrive is a really simple CRM for salespeople. It shows funnels, deals and any data in very user-friendly manner. We can integrate it with Mailchimp, other CRMs, website, online shop, Quickbooks and other 3rd party application. We help in setting your profile, import customer data, tasks, events and many other.
Podio is a really simple project management tool that can be integrated into your e-commerce process – your website, collecting leads, issues, inquiries, etc. Podio Globiflow enables the management and integration with 3rd party applications. You can have a very powerful platform, totally custom made for your sales process.
Quarticon is one of the best product recommendation tools for online shops. It has a free of charge plugins to most popular shops and many powerful features/ It offers a simple pricing – only if somebody buys, they will charge you initially 4%of the product price. If your sales grow to some levels, this fee will go down to 1,5%.
Everybody knows Google. Google paid adds are Adwords. We help in setting the efficient strategy, implement it and next optimize on regular basis. We help in choosing the best keywords and grow your conversion rate.
All your marketing activities have to be measured. We help in setting eCommerce funnels, conversions and coding on your website via Google Analytics.
Especially for Hifi and Household products shops – we help with Icecat database's integration. It will simplify your work of adding product specification and photos. It is a very powerful database.
Online shopping cannot exist without sending newsletters and transactional emails. We propose Mailchimp, Getresponse, or Freshmail for such purposes. We help in setting your profile, integrate it with your online shop and manage your email campaigns.
Olark is a chat engine that can be very easily integrated with any website or online shop.
Baselinker is a powerfull European platform that can play an integrator role for your shop. It is really cheap and fast in installation for all major eCommerce platforms and shops in Europe. You can easily link to Amazon, eBay, allegro.pl, shipping and payment gateways. You can use it for small and medium sized shops.
Afterbuy.de is a German ecommerce platform that can help you manage your ecommerce channels in Europe. It has connectors with all pan-European Amazon and eBay platforms. We help in configuration and training how to use it because it is only in German.
Salehoo is the easiest way to find products to sell via over 8000 genuine wholesale suppliers. It is one of the largest dropshipping catalogs with 1.6 million products at genuine wholesale prices. You can very easily start selling on Amazon, Etsy or eBay. Click here for more information!
Ecommerce Conversion Study by Conversific is a great tool for ecommerce starters. You will find here amazing number of case studies from many stores, categorized: Apparel, Accessories Online Stores Health, Beauty Online Stores Automotive Online Stores Jewelry Online Stores Catalog, Call Center Online Stores Book, and others.
We operate in USA and Europe.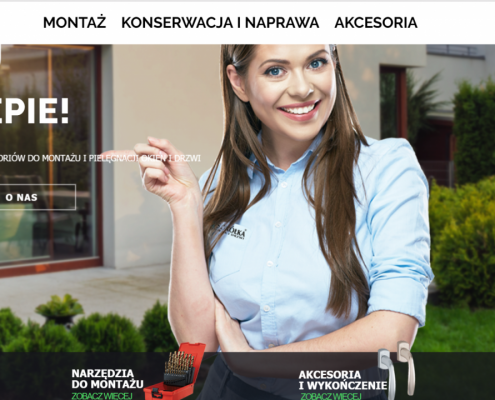 https://www.digideo.co/wp-content/uploads/2018/05/skolka-sklep-e1527332645606.png
720
1477
Digideo
https://www.digideo.co/wp-content/uploads/2014/10/digideo_new.png
Digideo
2018-05-26 07:05:53
2018-05-26 08:15:36
Magento shop - Sokółka Okna i Drzwi
https://www.digideo.co/wp-content/uploads/2016/07/frutiko-website.jpg
666
1005
Digideo
https://www.digideo.co/wp-content/uploads/2014/10/digideo_new.png
Digideo
2016-07-18 15:26:11
2018-05-27 09:39:39
marketing automation rules Frutiko.cz
https://www.digideo.co/wp-content/uploads/2016/02/agency-portal-services-website2.jpg
640
1268
Digideo
https://www.digideo.co/wp-content/uploads/2014/10/digideo_new.png
Digideo
2016-02-03 18:06:11
2016-07-18 15:44:35
new website Wordpress - Agency Portal Services
https://www.digideo.co/wp-content/uploads/2015/12/stm-bags2.jpg
664
1321
Digideo
https://www.digideo.co/wp-content/uploads/2014/10/digideo_new.png
Digideo
2015-12-06 12:00:17
2015-12-06 12:04:00
STMbags - content management in Magento Enterprise
https://www.digideo.co/wp-content/uploads/2016/07/legalio.jpg
672
1308
Digideo
https://www.digideo.co/wp-content/uploads/2014/10/digideo_new.png
Digideo
2015-07-18 14:54:55
2018-04-16 05:18:15
Legal.io multiplatform website analytics
https://www.digideo.co/wp-content/uploads/2015/08/almed2.jpg
620
1327
Digideo
https://www.digideo.co/wp-content/uploads/2014/10/digideo_new.png
Digideo
2015-05-26 18:43:00
2018-04-16 05:22:54
responsive one page website Rezonans Almed