Customer Word-of-Mouth in eCommerce
Consumer word-of-mouth recommendations from a trusted source are very welcome in e-commerce.
Word-of-mouth is the primary factor behind 20 to 50 percent of all purchasing decisions.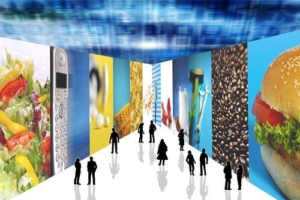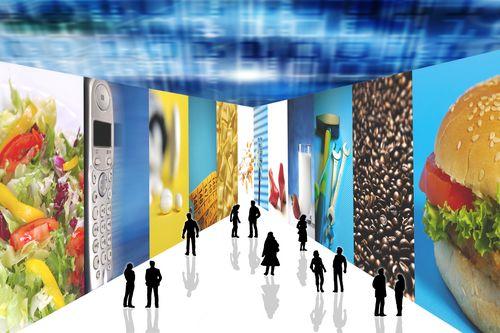 Consumers have always valued opinions expressed directly to them.
Its influence is most significant when consumers buy a product for the first time or when products are relatively expensive.
Why?
Because people do more research,
seek more opinions,
think longer than they otherwise would.
The digital revolution has changed everything where consumer word of mouth is no longer an act of one-on-one communication.
Today, it also operates on a one-to-many basis: product reviews are posted online and opinions disseminated through social networks.
According to Nielsen, 92% of people trust recommendations from friends and family over any other type of advertising. Even academic research into WOMM has proven its effectiveness in conversion.
In the International Journal of Market Research, M. Nick Hajili wrote:
"Trust, encouraged by social media, significantly affects intention to buy. Therefore, trust has a significant role in ecommerce by directly influencing intention to buy and indirectly influencing perceived usefulness."
Organic Consumer Word-of-Mouth vs. Amplified Word-of-Mouth:
Word of mouth marketing happens in 2 ways: organically and through marketing and advertising campaigns.
These two types of WOMM are called and defined as:
Organic consumer word-of-mouth: Organic WOM occurs when people become advocates because they are happy with a product and have a natural desire to share their support and enthusiasm.
Amplified consumer word-of-mouth: Amplified WOM occurs when marketers launch campaigns designed to encourage or accelerate WOM in existing or new communities.
Several tools can help in collecting consumer reviews:
built-in functionality – fully manageable
widgets with social networks "like"
adding consumer reviews from the special integrator of reviews like  Opineo.pl, Baazarvoice.com or
even specialized websites like fachowcy.pl, where you can post your opinion about the service company.
Some customers even create websites, blogs, or vlogs to praise or punish brands.
Sometimes moderators of reviews want to remove all bad reviews.
Consumers are not stupid. They know that it is impossible to satisfy all 100% of consumers or customers for business services.
Simply please don't hide such bad reviews but please try to contact such consumers and ask for details and suggestions.
Testimonials
They help reassure the performance, quality, and value of your claims and make consumers feel more comfortable doing business with you.
Testimonials can be written or video and can be hosted on your website or pulled from others. Depending on your industry, some popular review sites include:
Yelp
Angie's List
Houzz
G2 Crowd
Clutch.co
Once you have your testimonials or reviews, re-purpose them into your marketing:
Dedicated site page
Homepage & landing pages
Relevant product/service pages
Lead generation content
As consumers have become overloaded, they have become increasingly skeptical about traditional company-driven advertising and marketing. They increasingly prefer to make purchasing decisions largely independent of what companies tell them about products.
a decision to buy a product or service
an initial consideration set of brands formed through product experience, recommendations, or awareness-building marketing.
next, gathering product information from a variety of sources
a decision which brands to purchase.
Their post-sales experience then informs their next purchasing decision.
The Advantages of Consumer Word-of-Mouth Marketing:
Grow sales without the ad spends: Many brands, from The Hustle to Bangs Shoes and more, use word of mouth marketing instead of advertising spend to increase sales and fanbase.
Build a community, not a commodity: Word-of-mouth marketing works to build an engaged fan base rather than a buy and bolt customer. Higher engaged customers buy more often and recommend their friends more often, extended your return on time spent on the strategy, and generating high customer lifetime loyalty.
More funding, more freedom: Brands with high customer lifetime loyalty and therefore repeat purchases receive more angel and venture funding. Why? Because CAC to LTV, or Customer Acquisition Cost to Lifetime Value, is considered one of the most important aspects of a healthy business model in the early days of its life cycle.
You can win and get a loyal consumer.
Word-of-mouth advertising and marketing can be a monumentally strong player in growing your eCommerce business.
But it's imperative to start with the fundamentals like:
user-friendliness of your online shop,
best possible offer and products,
excellent user interface and experience
2-3 clicks to buy
free delivery offer
a great customer service
and a few others – like a referral or affiliate program.
Get these fundamentals first and then use the strategies to keep multiplying your happy customer base over and over.
Magento 2 has many useful extensions for posting reviews and building an affiliate program.
Most of our customers prefer Amasty plugins for it.
Negative WOM exist
Recently all marketers observed a negative WOM in social media. It is quite a new and psychologically proved trend – more information here.
Some people use it to fight with competition. Some people simply provide fake information, even in Google reviews. It is tough to fight with it. But you are not alone.