Pricing strategy in e-commerce is fundamental.
Nowadays, it is straightforward to check and compare prices online. It is essential if you are selling similar products or the same products in marketplaces.
Large online retailers like Amazon, e-bay, and allegro have an advantage in competitive pricing, as they can set the price low enough to run smaller retailers out of business. But there are other ways to compete, starting with developing an eCommerce pricing strategy.
Your eCommerce pricing strategy
1. You need to know your sales margin for all your products and groups of products to be able to predict the income and promotions level
2. Your Unique Selling Proposition – your competitive advantage is that you are an expert or only you are selling a particular product ( like a product producer ). It can be free delivery for an order of over $50. It can also be some charity that $1 spent on the order will be transferred to any charity fund.
3. Promotions – offers – many aspects and types of offers you can practice here. But you need to always think about your profit. There are prevalent practices like "Buy three and get 50% for next", "Buy 2 and 3 for free", and "Purchase in the next hour and receive 20% off!"
They can help you attract new customers, but they can damage some brands in your online store.
4. product segmentation – you need to know your best-selling product, low selling with great profit, and most essential products for you that align with your overall business strategy, high selling products. It would help if you compared them to your competition's prices. Some producers suggest prices, and you cannot give any discounts without their approval. It can be very tricky to have a total stock of their products. To better prepare your pricing, you must also group products into similar ones and comparable by usage, consumer type, etc.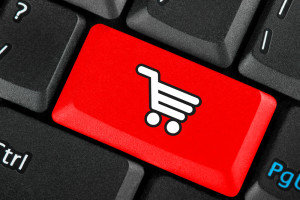 5. customer segmentation – there are different types of customer segmentation: statistical, style-related, and many others, depending on your business type. Some customers are looking only for sales and promotions. Some customers are looking for a particular product. In both cases, you can use a shop application to propose up-selling, cross-selling or similar products. Most shopping platforms have such features.
6. your product offer should be exciting and diversified. You need to monitor your sales and trends. Google Analytics will help in it and other e-commerce platform statistics and your shop statistics. You know some seasonal ups and downs for some products and services. It is evident that in most online shops, 80% of products have to be in your offer, 10% are stars that you sell them very well, and 10% are fashion related and fast-moving. You need to monitor your client's expectations and the popularity of products.
We can help in analyzing all these aspects.