Mobile usage exceeded desktop usage since Nov. 1, 2016.
This trend was observed 2 years ago by Google that introduced many tools for mobile websites.
Currently, even they promote websites that have mobile versions, simple user-friendly.
Since April 2016 it is must to have.
The reason behind it is simple. If you need to reach and keep your customers your website, portal or online shop have to be user-friendly.
Look at a huge difference between the continents
Asia
is leading in this comparison – more people are using mobile devices ca. 65% than desktop or tablet.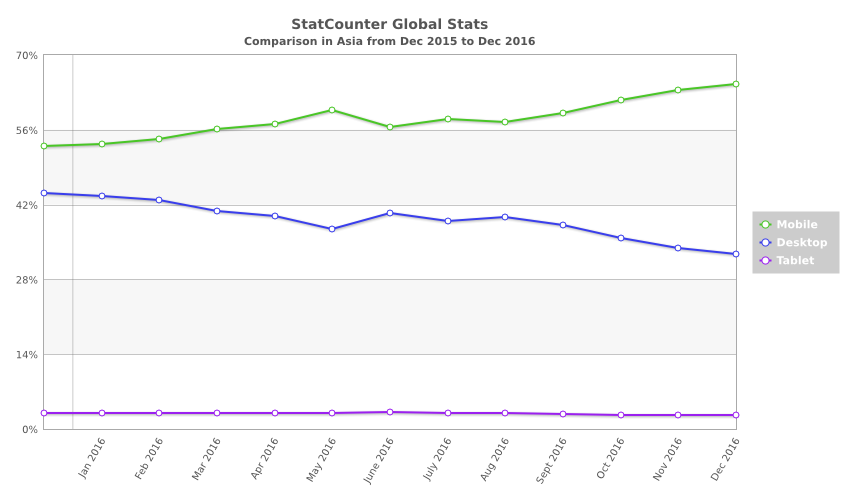 North America
The trend is obvious – desktop usage is going down and mobile usage is growing. Tablets usage is stable.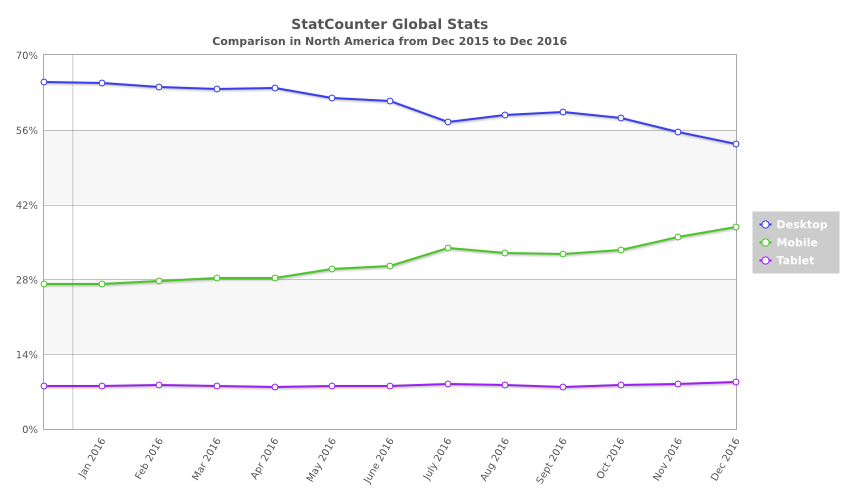 South America
The trend is similar to North America but slower. It looks that this year mobile usage and desktop usage will cross each other here.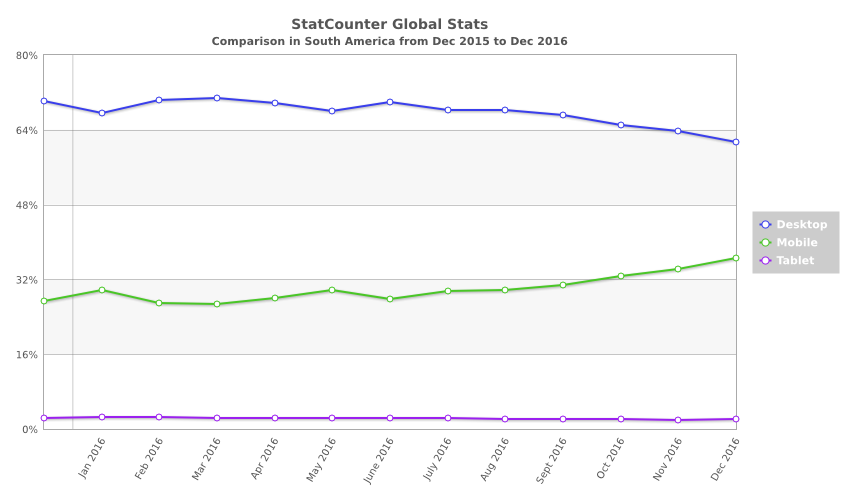 Europe
European trend is a little bit different – slowly people move from desktop to mobile searching. It will take maybe 2-3 years to get global results.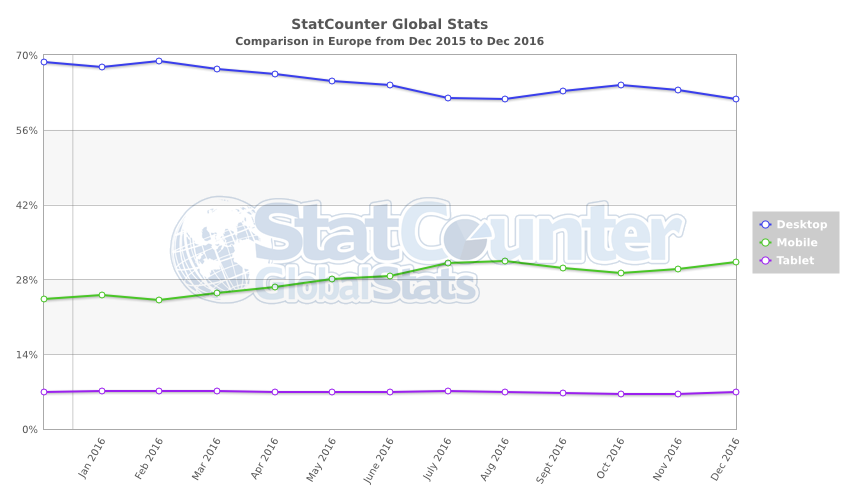 What is the impact on your online business