Why does your business need an expert audit
When there is a problem, we always analyze the cause and source. In any business, this is an important element of any activity that can facilitate the adjustment of next steps and indicate a new direction or simply analyze the current situation of the company.
The business management is an interesting adventure that is strongly associated with information technologies and innovations. Any good idea for a product or service is closely linked with the intelligent use of available technologies and applications, as well as the entire sales and marketing tools.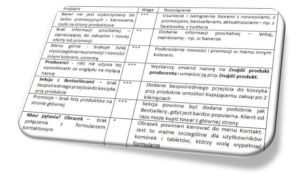 Example – Analysis of your online business
Analysis of e-business are dedicated for already existing websites, online applications and online stores.
Whenever a problem arises we are able to help you diagnose the cause.
Here are the most common questions that customers ask us before analysis of their online business:
Why does my website not work as it should?
Why cannot I find my website in Google and Bing search results ?
Why don't  I get new clients via website that I am interested in?
Why doesn't my store  bring the expected profit?
Why do customers abandon watching my website / e-store after a few seconds?
Why don't I have  enough returning customers?
Why don't my customers want to give an opinion about  my website?
My site does not work on iPad? Why?
Sometimes it seems to us that the purchase of a website or any e-commerce platform are enough. Because you bought the service from a professional company.
Of course it is true. Changes in Internet and devices that receive the Internet, require changes to the websites and shops. The arrival of new solutions always brings the risk of losing customers, positions in search engines, etc.
The world has several billion pages. Every day tens of thousands of new formed, with newer solutions, with more applications to facilitate the sale, promotion and contacts with customers.
Search engines are always changing their algorithms of search, resulting in the need for regular analysis of statistics of your e-business: the search engine rankings, traffic statistics and exit paths, shopping, etc..
Customers use different devices (PCs, laptops, tablet PCs, mobile phones, smartphones, game consoles) to make a purchase online or find the product. This may mean that your website is inaccessible or illegible.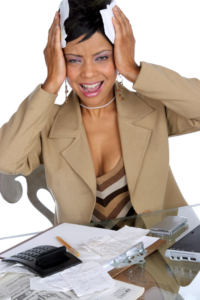 You know the problem. We know the solution.
We guarantee full confidentiality of your analysis of  your business.
Each report from the analysis of  your business becomes your property and to recommend changes you can make your own or with our participation.
It is always teamwork, so you avoid the site completely subjective assessment made by one person.
In the digital world the collection of web users data and their interest are facilitated. There are standards of websites' construction, the standards of usability, accessibility that are often ignored during the process of  the website building. After some time it appears that the bounce rate on our website is very high, Internet users can not freely move around on it and they are discouraged and looking for another company store.
We are able to diagnose and propose remedies.
The solutions are often small corrections in the code, graphics that in next few weeks bring a significant improvement in the statistics of website (and more customers are talking to you), shop (more shopping), e-business (more partners, customers, because of  its better functionality).
Our services in this area: